Minimum requirements required to operate PrintScan's enrollment software.
MUST BE Windows OS with Intel or AMD processor
(NO MACS, NO CHROMEBOOKS, NO Windows with ARM PROCESSORS)
Windows 8.1 minimum requirement
Windows 10 or 11 recommended
Display Resolution
1200x800 minimum requirement
1920x1080 or higher recommended
RAM (Memory)
4GB minimum requirement
8GB or more (highly recommended if using Windows 10 or 11)
Storage
PrintScan Software: 300 MB of free space
Fingerprint files: Allow for up to 2 MB per file
(1 Gigabyte free space would hold approximately 750 files)
SSD Hard Drive highly recommended
USB Ports
2 – required (with option of using USB hub)
3 - recommended
All PrintScan provided hardware will connect via USB. The standard package includes fingerprint scanner, signature pad, and webcam. The fingerprint scanner requires a direct connection to the computer but both the signature pad and webcam will work when connected to a USB hub.
Printer
For a list of FBI certified printers, use this link https://fbibiospecs.fbi.gov/certifications-1/cpl
Select Fingerprint Card Printers (Grey Scale) from the Category list.
If you are unable to locate an FBI Certified printer because they are out of stock or no longer being manufactured, you should locate a printer that meets the following requirements:
Black and White LaserJet
Ability to handle custom sizes
Ability to handle card stock or "cover"
Ability to specifically select 600 dpi as the print quality
PrintScan recommends the HP Laserjet Pro 209DWE.
The HP Laserjet Pro 209DW will not work because it doesn't require you to have an active internet connection or use HP brand toner refills.  The Printscan software requires an active internet connection to print, which is why we recommend the DWE version.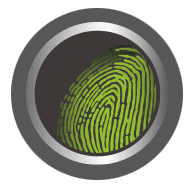 Display Resolution:
1024x768 minimum

1600x1050 or similar recommended
Disc Space :
Installation

: 50 MB

Storage Space

: 500 MB or higher
.NET Framework
.NET Framework Version 4.6.2 or higher
SQL Server
SQL Server 2016 Express Local DB
Fingerprint Scanner:
Integrated Biometrics Kojak fingerprint scanner

Suprema RealScan-G10
FBI APPROVED FLATBED SCANNERS
Captures previously enrolled inked fingerprint cards for inclusion in our archival storage database.
Epson Perfection 4990*

Epson Perfection 4490

Epson Perfection V700*

Epson Perfection V500
* - 500 & 1000 ppi
Epson Perfection V550

Epson Perfection V800*

Epson Expression 11000XL*