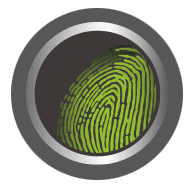 Why become a partner in the Fingerprinting Biometric Industry?
PrintScan is a New York based fingerprint service provider founded in 2001. By 2012 PrintScan had realized the deficiencies with Live Scan fingerprint software costing too much and built without the end-user in mind. It was this realization that led PrintScan to build their own Live Scan fingerprint system. The ultimate goal was to use our combined decades of industry experience to create a Live Scan software program that would be cost effective without sacrificing quality. PrintScan specializes in completely customizable, flexible, robust, and user-friendly Live Scan fingerprinting systems as well as kiosks and has an in-house software development team to accommodate the ever-evolving biometric industry. What sets PrintScan apart from the other biometric providers is our first-hand knowledge of the fingerprinting service industry and all of its processes as well as our reputation for providing quality products and services that are completely customizable.
PrintScan is always seeking to grow our network of partners looking for a fingerprinting business opportunity. Not just in the United States but internationally as well. Join PrintScan as a partner and we will guide you throughout to ensure your continued success.