Contact Us For Private Fingerprinting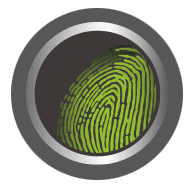 FREQUENTLY ASKED QUESTIONS
We know you have questions, we can answer them!
Q. How soon can I schedule a Mobile On-Site fingerprinting appointment?
We always aim to accommodate your needs! If we have availability, we can even set up a session for the same day!
Q. What services do you offer for Mobile On-Site sessions?
We can offer ALL of our PrintScan services wherever you are located!
This includes TSA PreCheck sessions too! * restrictions apply
Q. Is a minimum number of people required in order to schedule a Mobile On-Site Fingerprint session?
Absolutely not! Even if you have one person that requires a session, we'll be there!
Q. Do I need to provide any documentation at my Mobile On-Site Fingerprint Session?
All we require is a valid Photo ID. However, some requesting agencies may ask you to have the Fingerprint Technician fill out specific forms that may require more than one ID to be verified.
Q. What payment do you accept?
We accept cash, or any major credit card. (Visa/Mastercard/Discovery/American Express)
Q. How far back does an FBI background check go?
An FBI background check goes back for the entire applicants lifetime.