FINRA: Financial Industry Regulatory Authority
For those who are looking to work at a financial firm, it's required for most everyone to be fingerprinted and approved by FINRA. PrintScan is an approved partner with the FBI and FINRA, so getting your fingerprints is easy and we can submit them to FINRA for you!
If you need FINRA fingerprinting services in Miami, FL, make an appointment with PrintScan today.
Why Choose PrintScan in Miami, FL for FINRA Fingerprinting?
PrintScan offers ink fingerprinting on FINRA fingerprint cards, which we keep stocked in our offices.
We also offer electronic fingerprint submissions directly to FINRA!
PrintScan is an approved fingerprint channeler to handle all of your electronic fingerprint submissions (EFS) to FINRA. PrintScan has worked closely with FINRA to become authorized to submit EFS under the guidelines established by the FBI and FINRA, and we are one of only thirteen companies in the United States to do so.
As a certified vendor, we offer a secure connection where fingerprints can be submitted electronically with results being delivered back to the broker dealer through FINRA CRD. Electronic fingerprint submissions allow for faster processing times, higher quality fingerprints, reduced rejection rates, and lower FINRA fingerprint processing fees assessed to firms.
Getting FINRA fingerprinting services in Miami, FL is easy and affordable with PrintScan. Make an appointment today!
Electronic Fingerprinting for FINRA in Miami, FL
Never submitted electronic prints to FINRA? Here is a list of things you need to have handy when you come in for fingerprinting:
Firm CRD Number
Firm Name
Firm's Full Address
PrintScan can transmit electronic submissions directly to FINRA for all individuals!
Please be advised: Some firms ask individuals to be fingerprinted on cards for a reason. They keep the cards until they are ready to send them to FINRA on your behalf. Please make sure to check with your firm if transmitting electronically is acceptable.
Contact PrintScan to make an appointment for all your FINRA fingerprinting services in Miami, FL today!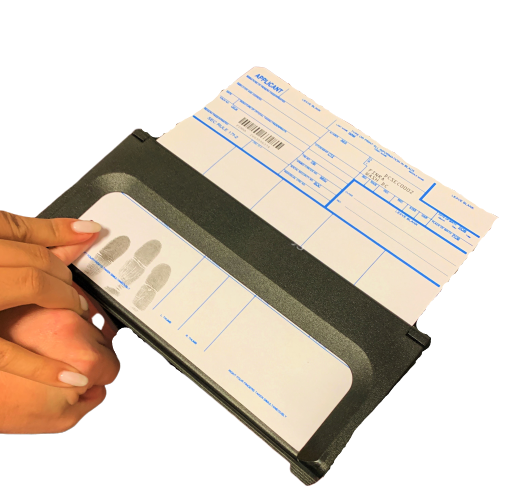 Pricing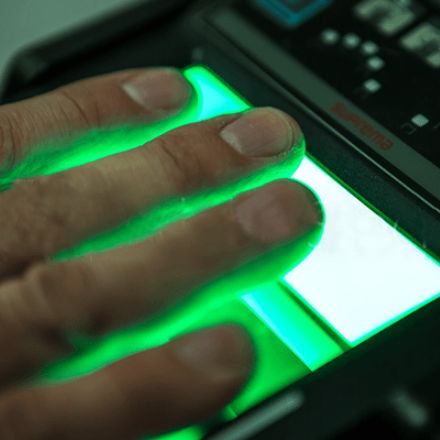 FINRA Electronic
FINRA EFS Pricing
Electronic Fingerprint Submission directly to FINRA:$35Results post to your firm's Web CRD within 72 hours. *Archiving Options Available!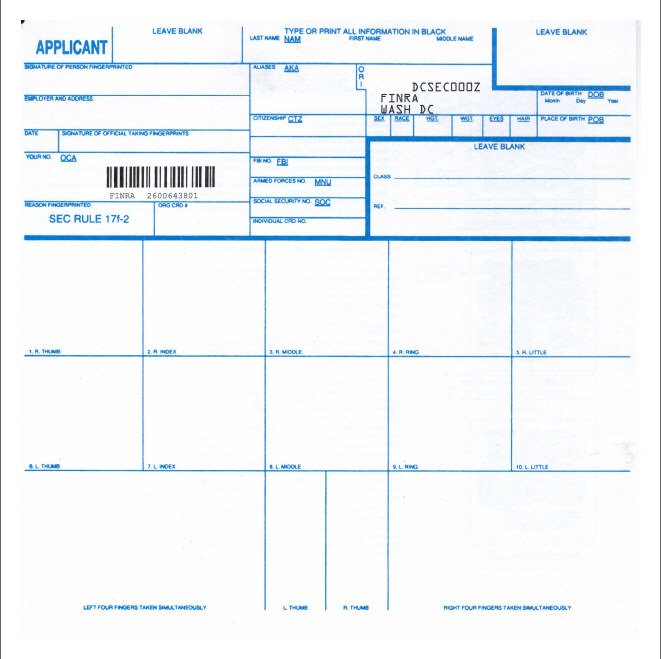 FINRA Ink Cards
FINRA Ink Card Submission
Standard Ink Fingerprint Pricing Applies $45 includes two cards $20 each additional card
PrintScan Locations

Call Us


Contact Us

Need To Get Fingerprinted?
Make an appointment with us and get started.